The good boat Nutshell
Built by
Peter Sjolander
1997 - 2003
The good boat Nutshell
---
The Viking philosophy of boat building was to build their boats as tough and light as a nut shell.



My 1000 year old boat plans.

The nutshell tests the idea of diamond sails.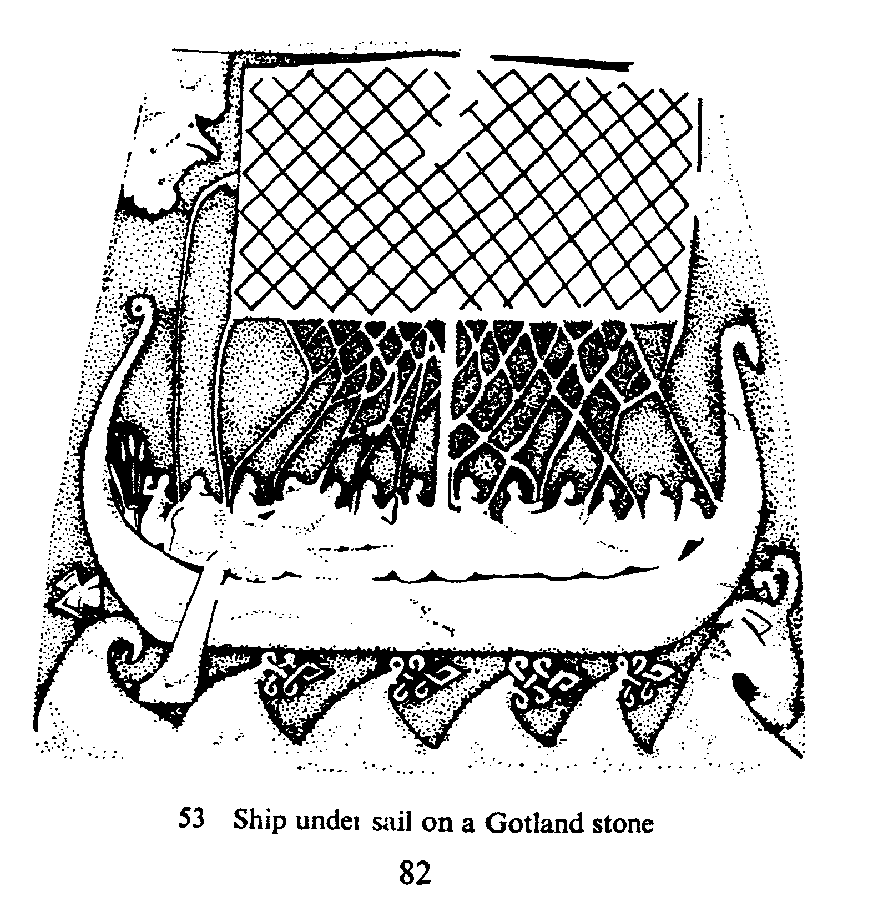 I am testing the center four diamonds from a Viking sail.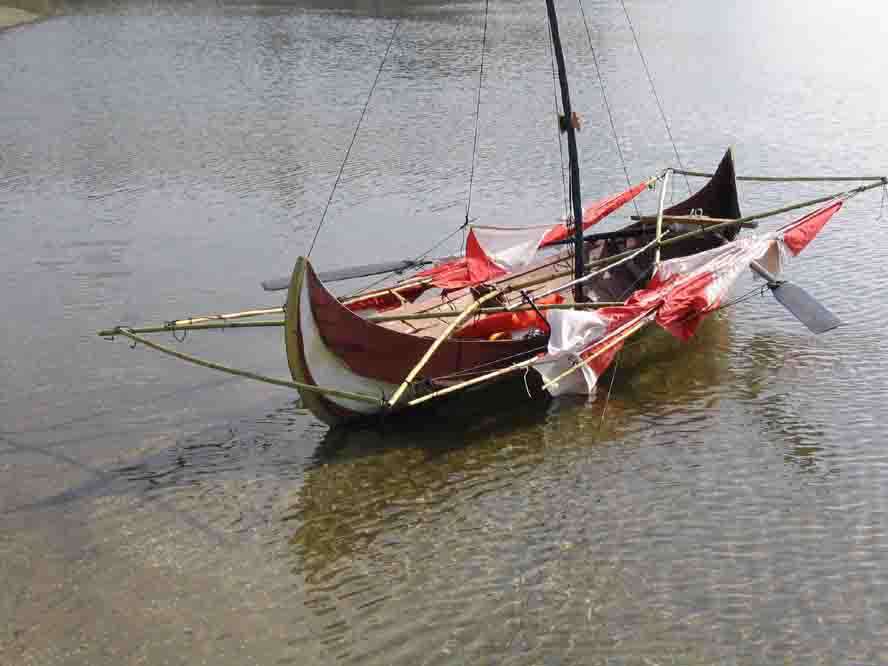 Rigged and ready to sail.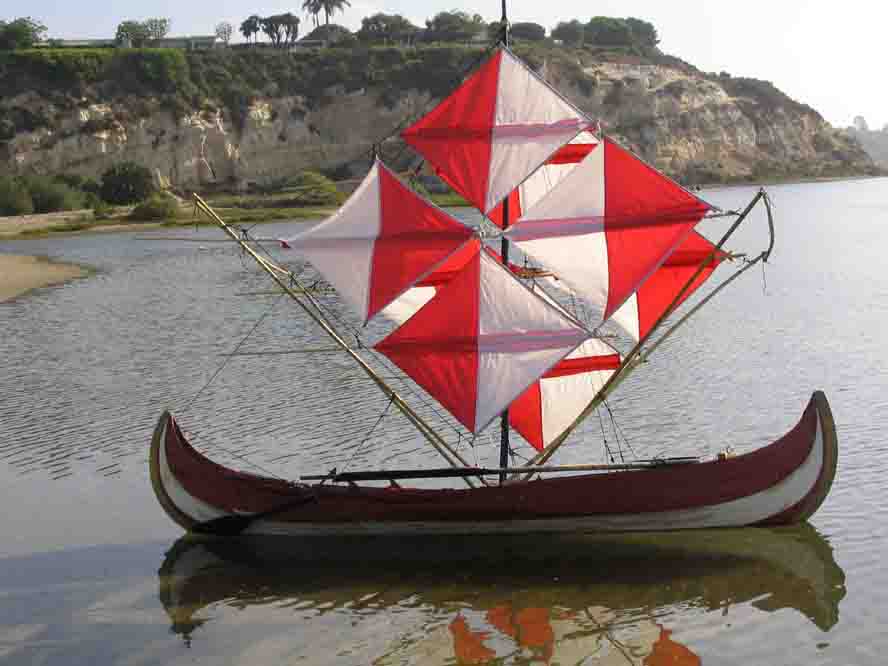 Sails at full.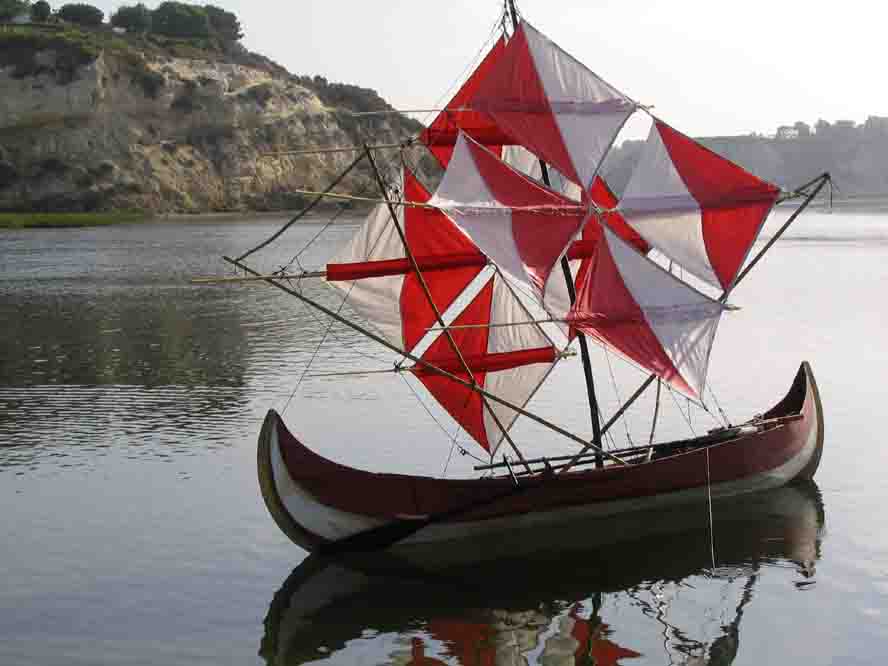 Notice that the feet of the two sail sets are six feet apart.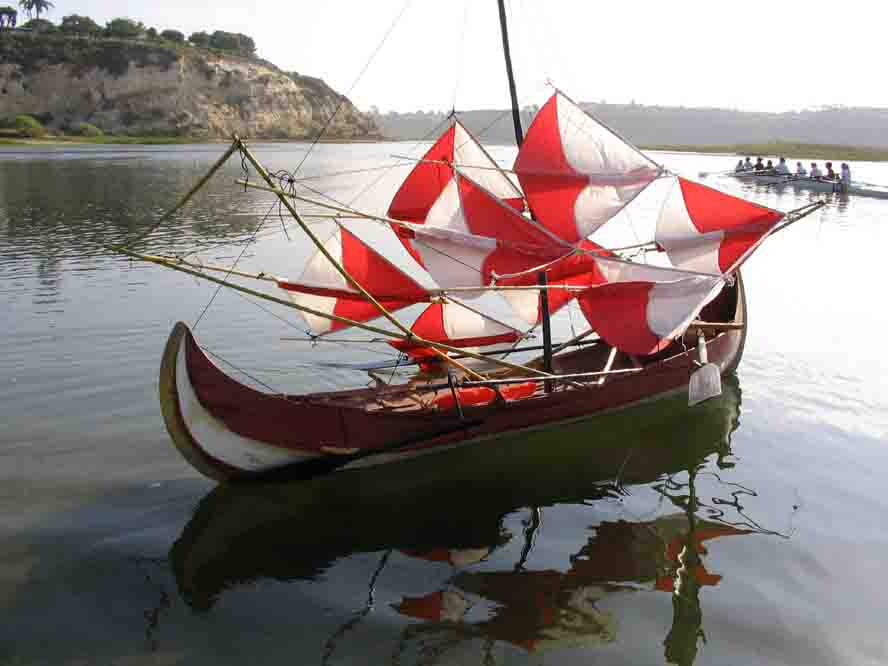 Sails at half mast...
While I was taking this picture she sailed away by
It made me very happy. A good sail boat should sail all by herself.
Notice that the center line of each diamond is always lined up with the center line of the boat.