two diamond sailboat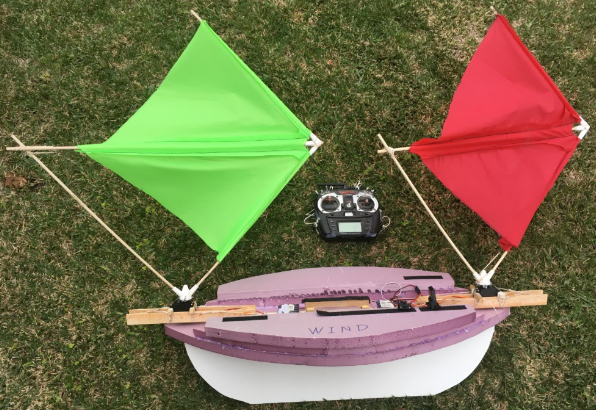 ---
---
---
Build your own RC model with two diamond sails
You will need to buy two of these.
this part joins the bottom of the diamond sail with the servo




small_point_3_cones_hooks.scad
Text version of above 3D model code for software open scad.

diamond sail bottom with servo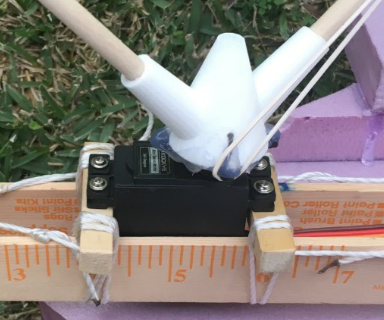 ---
---
---
You will need to buy two of these.
this part is the front corner of the diamond sail




small_point_3_small_cones_hook.scad
Text version of above 3D model code for software open scad.


diamond sail point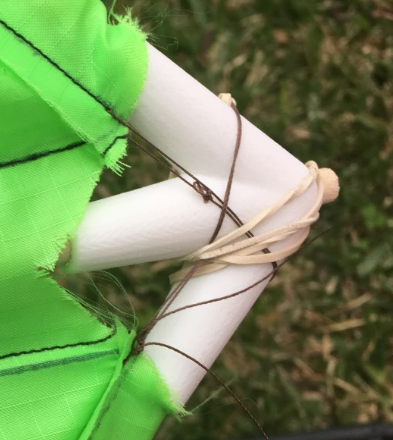 back sail point



small_point_2_cones_hooks.scad
Text version of above 3D model code for software open scad.

---
---
---
You will need to buy two of these special winch HS-785HB servos at around $50 each.



The HS-785HB servo is unique due to its ability to rotate multiple turns while retaining positioning feedback. While most servos are limited to approximately 180 degrees absolute max, the HS-785HB can rotate just over 8 turns given the proper PWM signal range. With most hobby radio systems the HS-785HB servo range is likely to be just shy of 4 rotations (assuming a 1050-1950usec PWM signal) however when using the servo with a servo controller capable of sending a wider PWM range (Arduino, Raspberry Pi, Pololu Servo Controller, etc.), the servo is able to be driven further without any modifications necessary. This large scale servo has wear resistant Karbonite gears and an output shaft supported by two ball bearings to ensure years of reliable service.



---
---
---
You will need to buy one of these Transmitter and Receiver Radio for $60.


FlySky 2.4GHz 6 Channel Digital Transmitter and Receiver Radio System
What I like about this RC is the two knobs circled in red. These knobs go to channel 5 and 6, and are perfect to use for the two diamond sails. These knobs do not self center like the joysticks. These knobs stay where you set them.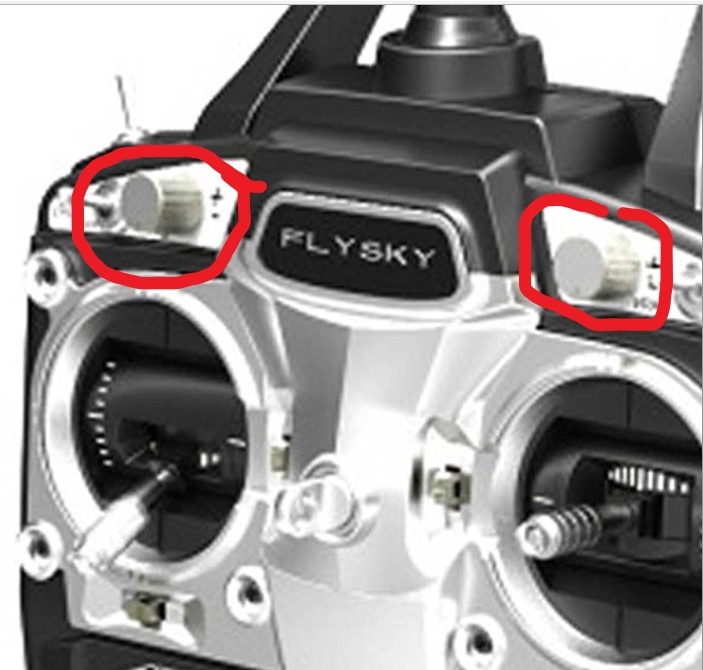 ---
---
---
You only need two of these, but they may rust so get the pack of 25 sold on Amazon for $6.00
This barrel is held in a hole drilled thru the keel.
BronaGrand 25pcs M6 Barrel Nuts Cross Dowels Slotted Nuts for Furniture Beds Crib Chairs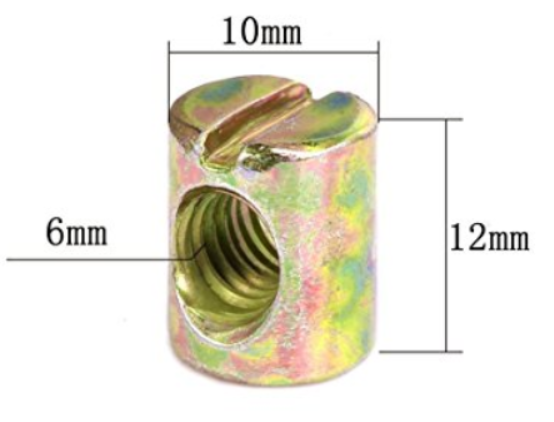 barrel nut in keel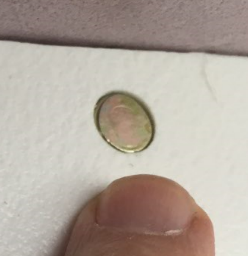 ---
---
---
You only need two of these, but they may rust so get the pack of 10 sold on Amazon for $9.00
This screws into the barrel nut in the keel down thru the deck.
uxcell M6x50mm Thread Carbon Steel Wing Bolt Butterfly Screws Silver Tone 10pcs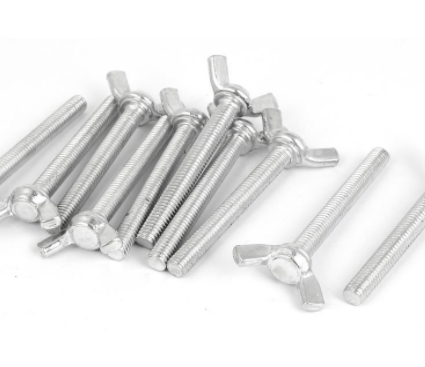 deck hull screw radio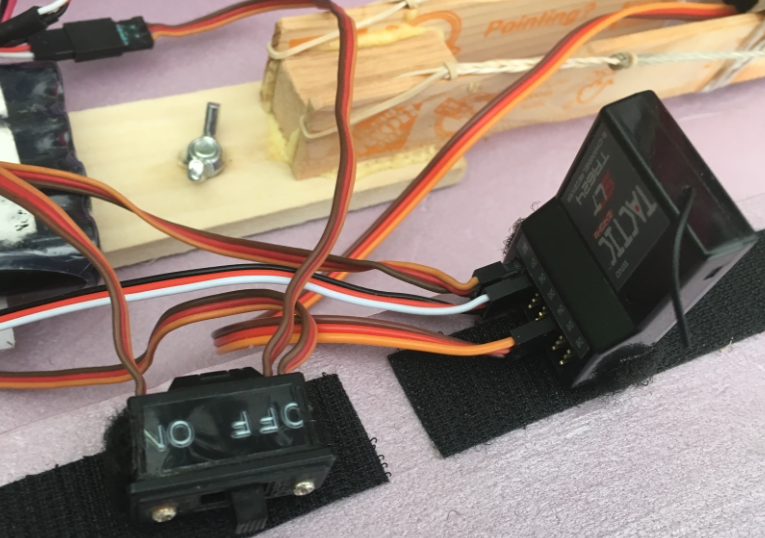 ---
---
---
You only need one of these. $40
This is the keel.
interstateplastics Hdpe-Marine-Board-White-Sheet-HDP dim2=9 dim3=30 thickness=0.500 qty=1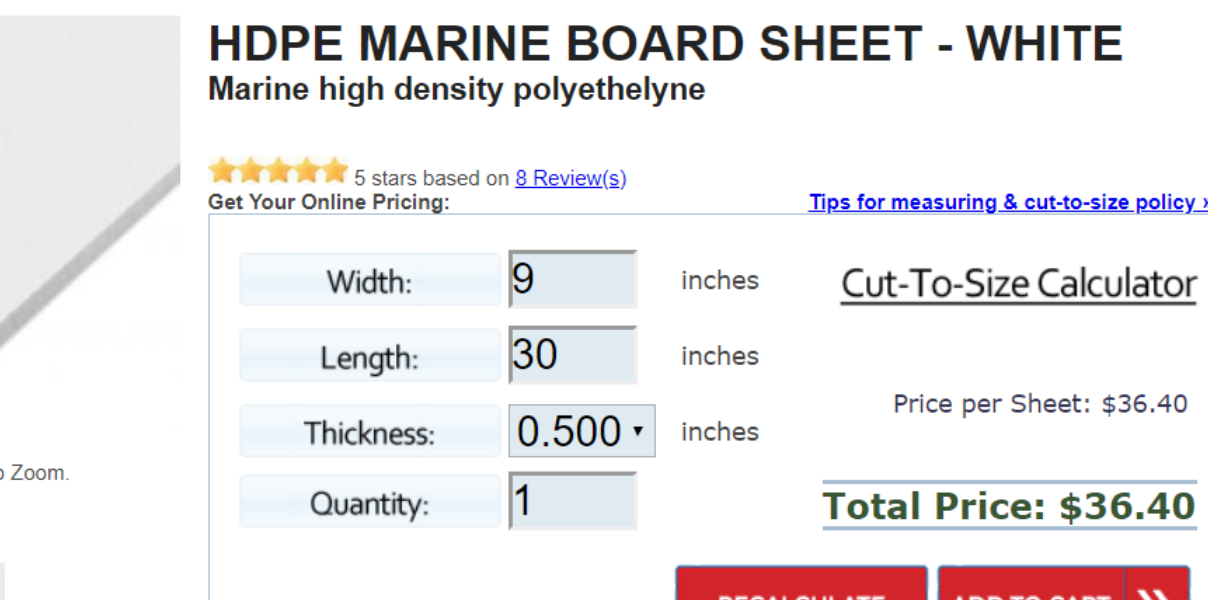 keel


---
---
---

You will need to buy four of these boards for the hull,
The hull is between the deck and the keel.
The two butterfly screws go thru the deck, thru the hull and hold the three main parts of the boat together.
This makes it easy to take apart for travel.
Foamular 1 in. x 2 ft. x 2 ft. R-5 Insulation Sheathing for $5.98 at The Home Depot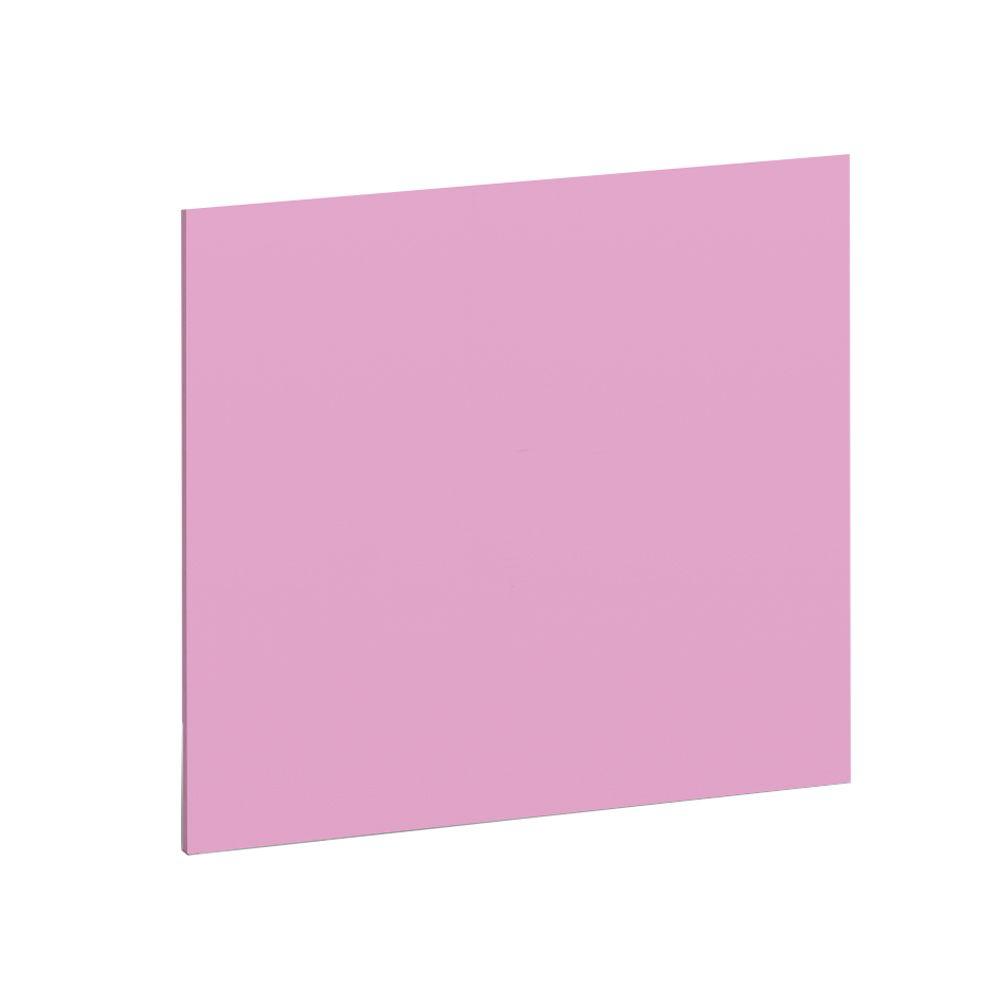 ---
---
---

You will need one order of this,
This is for the sails. or you can pick up a yard each of two different colors at any fabric store.
EMMAKITES Ripstop Nylon Fabric 40 Denir 60"Wide x36" Length Pack 6pcs of 6 colors by Emmakites $29.95
---
---
---

keel



The keel needs to be drilled before the deck board is drilled. If they do not line up, make one of the holes a little longer.

deck cuts



deck in position



The deck is all wood.

The one deck board is 1/4 by 1 1/2 by 22"

The two holes in the deck that the butterfly bolts goes thru are 5/16 and 14" apart. This over sized hole is used here to make the bolt easier to screw in.



servo rails




The four servo rails are 1/4 by 1 1/2 by 12".

The two servo rails spacer block are 1 1/6 wide (same width as the servo) by 3 by 3/4.
I made mine by glueing together a 3/4 by 3/4 square dowell, a paint stir stick, and a 1/4 board.

The two deck steps are 1/4 by 1 1/2 by 3".

The one handle is 3/4 by 3/4 by 7 1/2.

The ten handle legs are 3/4 by 3/4 by 1 1/4. Five to a side.

Glue up five handle legs. Set aside, sand when dry.

Glue Servo spacer block to deck step. Set aside, remove all excess glue when dry.

Glue legs to handle with a half inch overhang on each end. Set aside. Remove glue when dry.


servo with square dowells



The four servo attach square dowells are 3/8 by 3/8 by 2 1/4.

Servo attach holes are 1/16 drill bit. Use the empty servo holes as your template.